DOUBLE D FINANCIAL SERVICES
Accounting Services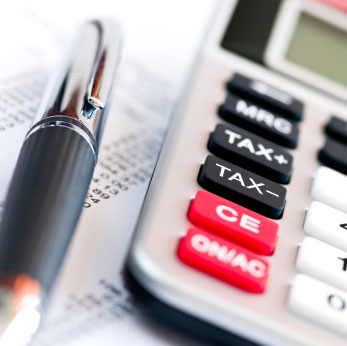 Accounts Receivable
We can get your invoices out promptly and send monthly statements on the date of your choice.
You can have us prepare your invoices for you or you can generate them yourself; we can print and mail or email customer invoices and statements on your behalf.
Then we can prepare your Accounts Receivable reports for collection and cash flow management and deliver to you on a schedule of your choice. We will calculate finance changes assessed on overdue invoices based on your company's payment terms and conditions, and statements can be initiated and transmitted on a schedule of your choice. The Simple Solution!
Accounts Payable
We can track and manage all of your vendor invoices. All you need to do is copy/scan and email them to us to be reported in your account.
On your pre-determined schedule, we will email you a report of all open vendor invoices. You indicate which invoices you want paid, then email the report back. We will then set up the requested bill payment checks in your accounting file.
Once the checks are ready to print we will send you a PDF file of all checks for you to print, sign and mail.
Cash Receipts
When deposits are ready to go to the bank, just send us a copy and we can input all of your cash deposits. We will post the customer payments against the appropriate customer invoices and record the bank deposit.
Payroll Services
We will make the necessary entries to record payroll processed by a third-party provider. Whichever you choose, your payroll entries will include complete recording of all gross wages, your employer taxes and other payroll expenses, along with payroll liabilities, and quarterly reports. We will provide you an annual reconciliation of your general ledger balances to payroll returns.
Bank Reconciliation
Keeping your business checking account up-to-date each month is key to knowing your actual cash flow. We will reconcile your business checking account each month; this allows you to...
Identify lost checks, lost deposits and unauthorized wire transactions.
Detect and prevent excess/unjustified bank charges.
Detect and prevent embezzlement of funds from within your company.
Know how your business is doing. Unless all accounts are reconciled you really don't have any idea how your business is doing.
Manage your cash more effectively to not only save money, but make money for you.
Protect yourself. Timely reconciling and prompt objections to your bank concerning unauthorized, fraudulent or forged checks your bank has paid will relieve your business of responsibility for the shortfall.
Sleep better. You will sleep more peacefully at night knowing your bank accounts are reconciled and in balance.
Serving the Frederick and Montgomery County, Maryland area.