DOUBLE D FINANCIAL SERVICES
Bookkeeping Testimonials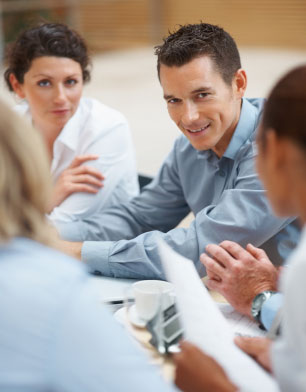 The work ethic and professional response time with Double D financial has been superb. There has not been one task that has not been accomplished successfully by them for our firm. This ranges from payroll, union costs reconciliation, project association with time and payroll, workman's compensation , state and Fed tax, certified payroll and reports for financial operational needs(banking and funding projections). With this there is ' troubleshooting ' and any related issue/problems or day to day events that have to be maintained is done without having to red flag it. That has been exceptionally beneficial for our firm. If there is additional prehistory investigation that is needed in any of these business regards (and I am sure beyond), Double D has done that as well for PMI. We are very pleased with the services, rates and quality of the work that continues to be accomplished every day, weekly and monthly.

Deborah is a ' hands on' task oriented Owner that can grasp what is needed immediately; she went out of her way for PMI when we needed her. I trust Double D and Deborah does this for all their clients. We maintain with Double D services.

Timothy E Murray President
PowerMax Inc
Reliable, friendly and a key member of our team! Hard-working, solution oriented and a valuable asset to our team!

Ginna Goodenow, President
Dragonfly Central, Inc.

Debbie worked for me for many years at Coakley & Williams in the accounting department. She was always one of my go to people to take on a difficult project. Time after time she was able to handle assignments that I couldn't give to many of the other accountants. Debbie always gave her 100%+ to the job.

Dan Stevens, Chief Operating Officer,
Coakley & Williams Hotel Management Company

Debbie is one of those people that you can go to for assistance and she will either know the answer or find out who does for you. She was my 'rock' at SunEdison for Finance/Treasury information. Anything I asked of her was done quickly and completely - I never had to follow up after Debbie and could always count on her to take care of my needs.

Cynthia Kingsmore, Global Operations Coordinator, SunEdison
worked with Debbie at Sun Edison, LLC
Debbie is one of those special people. She is always dedicated to the task at hand, doing whatever it takes to do the job right. Solar was a new industry, Sunedison was a pioneering player. Debbie had to figure things out for the first time, she put in the effort and SunEdison thrived because of it. Thank you.

Jigar Shah, Founder, Former CEO, SunEdison, LLC
managed Debbie indirectly at Sun Edison, LLC
Debbie was essential to the team, and contributed significantly to the success of building a foreign exchange solution. She thinks on the cutting edge of our domain. Debbie is dedicated, self-motivated, methodical, and very capable. Her efforts have produced high quality results time and time again. Debbie will find a way to weather any storm with a smile. She is certainly going places.

Nabeel Siddiqui, Vice President,
Fixed Income & Currencies, RBC Capital Markets
was a consultant or contractor to Debbie at Sun Edison, LLC
Debbie has a great work ethic and takes pride in the work that she does. She is someone I was able to rely on to help work through issues that came up in order to find a solution. Working with Debbie at SunEdison was a wonderful experience and I learned a great deal from her!

Jessica Cullinan, MBA, FLMI, AFSI, ACS, ARA,
Fund Accountant, SunEdison
worked directly with Debbie at Sun Edison, LLC
Debbie is a detail-oriented, incredibly competent and hardworking accounting and finance expert. She can roll up her sleeves and get absolutely anything done. She was with SunEdison from the very beginning when she put together many of our original accounting documents -and has consistently and reliably worked hard and smart for the company for years.

Claire Broido Johnson, Co-Founder, SunEdison
managed Debbie indirectly at Sun Edison, LLC
Debbie is a consummate finance professional. She is extraordinarily skilled in paying attention to details while not getting lost in minutia. Debbie has great people skills and is able to navigate difficult situations with grace. Debbie is skilled at prioritizing and balance competing tasks. I would welcome the opportunity to work with Debbie again.

Martha Duggan, Vice President, Regulatory Affairs & New Markets, SunEdison
managed Debbie indirectly at Sun Edison, LLC
Serving the Frederick and Montgomery County, Maryland area.